Streaming Lists and News for HBOMax in June 2022
June 1
13 Going on 30, 2004
300, 2006
A Star is Born, 2018
Abduction, 2011 
Across the Universe, 2007 
The Adventures of Mark Twain, 1944
The Amazing Panda Adventure, 1995
Angels & Demons, 2009
The Ant Bully, 2006
Assassination Nation, 2018 
Babylon A.D. , 2008
The Bank Job, 2008
Beach Rats, 2017 
Bee Movie, 2007 
Blue Bayou, 2021 
Border, 2018 
Colossal, 2016 
Caro Comes Out, 2019 
Chef, 2014 
The Con Is On, 2018
Crouching Tiger, Hidden Dragon, 2000
Damsel, 2018 
Dark Passage, 1947
Day Breakers, 2009 
The Da Vinci Code, 2006
Domino, 2005 
Extraction, 2020 
The Firm, 1993
First Blood, 1982
The Grand Budapest Hotel, 2014 
Gridiron Gang, 2006
Guess Who, 2005
Hairspray (Musical Remake), 2007
The Harvey Girls, 1946
Highlander, 1986
Horsemen, 2008
How Do You Know, 2010
How They Got Over, 2017
How to Survive a Plague, 2012
The Holiday, 2006 
I Know What You Did Last Summer, 1997
I Still Know What You Did Last Summer, 1998
I'll Always Know What You Did Last Summer, 2006
I'll See You In My Dreams, 2015 
The Importance of Being Earnest, 2002 
The Incredible Burt Wonderstone, 2013
John Grisham's The Rainmaker, 1997
Klute, 1971
The Last Movie Star, 2017 
Life Partners, 2014 
Macbeth, 2015 
Major League II, 1994
Major League: Back to the Minors, 1998
The Mask, 1994
McQueen, 2018 
My Boss's Daughter, 2003 
My Days of Mercy, 2017 
My Dead Dad, 2021
The One I Love, 2014 
Papi, 2020 
Paris Is Burning, 1990
Rambo III, 1988 
Rambo First Blood Part II, 1985 
Religulous, 2008 
Remember Me, 2010 
Ride Along, 2014 
Ride the High Country, 1962
Sabotage, 2014
Sleepers, 1996 
Soul Surfer, 2011
Stepmom, 1998
Suite Francaise, 2014 
The Taking of Pelham 123, 2009
Total Recall, 1990 
Unfinished Song, 2012 
Un padre no tan padre, 2016
W., 2008 
Watchmen (movie), 2009
What Happens In Vegas, 2008 (Extended Version)
The World According to Garp, 1982 
The Vanishing of Sidney Hall, 2017 
June 3
On My Way with Irina Rimes, Max Original Documentary
Nudo Mixteco, 2021 
June 5
La Unidad, Season 2
 June 6
Doctor Who, Season 13
​​Irma Vep, Limited Drama Series Premiere 
Total Dramarama, Season S3A
 June 8
The Janes, Documentary Premiere 
June 9
Amsterdam, Max Original Season 1 Premiere
Roadrunner: A Film About Anthony Bourdain, Max Original Documentary Premiere
Summer Camp Island, Max Original Season 6 Premiere
 June 10
The Card Counter, 2021 
Naomi
Odo, Season 3
Victor and Valentino, Season 3B
 June 16
Father of the Bride, 2022
June 17
Lucas the Spider, Season 1B
Las Mejores Familias (The Best Families), 2020 
Non-Stop, 2014 
June 19
Tom and Jerry Cowboy Up!
June 20
Birdgirl, Season 2
June 22
All American: Homecoming
Chernobyl: The Lost Tapes, Documentary Premiere 
 June 23
Little Ellen, Max Original Season3 Premiere
Menudo: Forever Young, Max Original Documentary Premiere
Wellington Paranormal, Season 3
 June 24
Bing, Season 1B
Rich & Shameless, Season 1
Tuca & Bertie, Season 2
June 26
Westworld, Season 4 
 June 30
Julia, 2021
PCC O Poder Segredo, Max Original Premiere
Naked Mole Rat Gets Dressed: The Underground, Max Original Premiere
A New Lizzo Documentary is Heading to HBOMax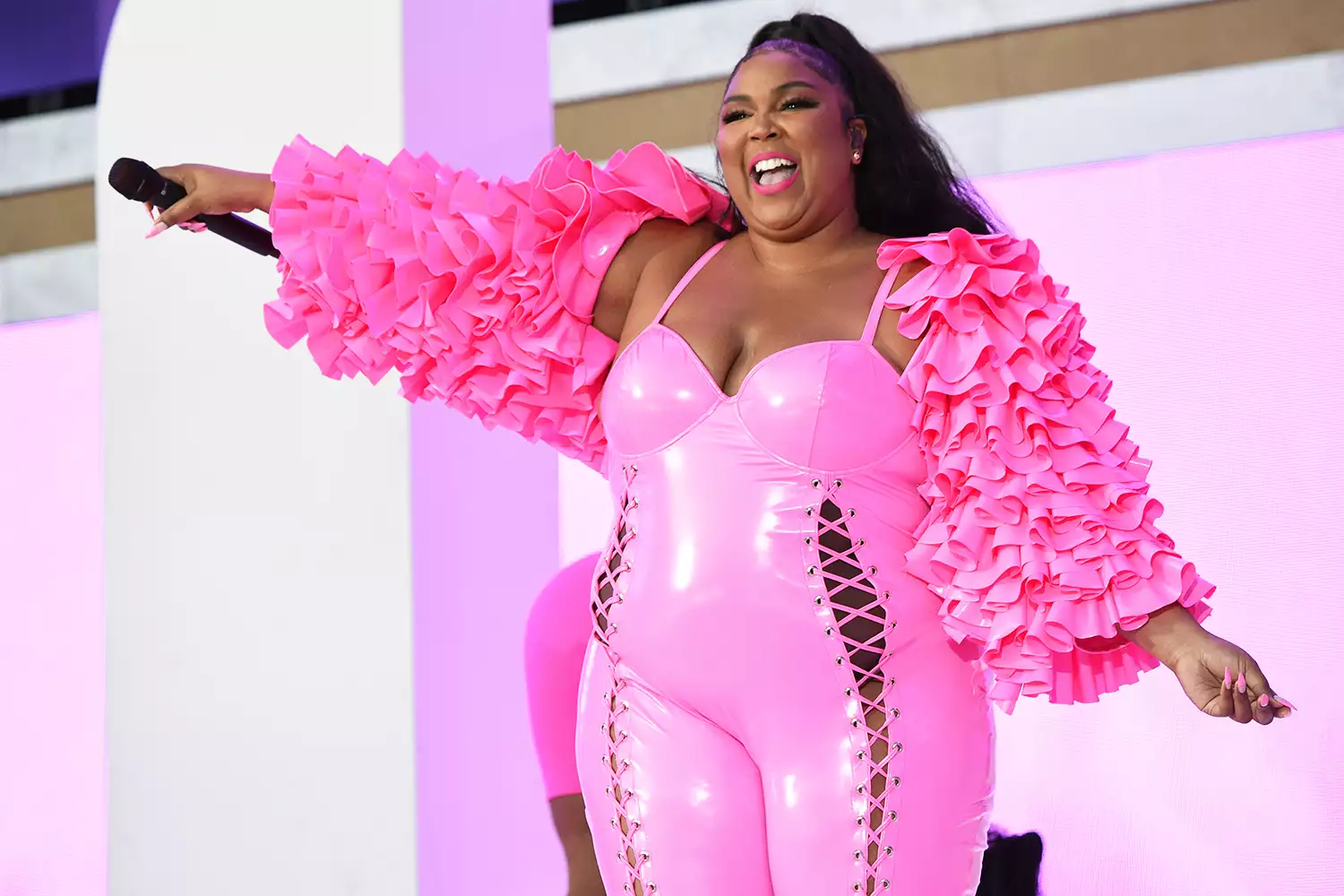 From her humble beginnings as a classically trained flute player from Detriot Michigan, Melissa Viviane Jefferson, or Lizzo as she's known is the center focus of a new HBOMax documentary. The star is most known for her chart-topping songs "Good As Hell", "Truth Hurts", and "Juice" which all fall under the hip-hop genre, a typically male-dominated industry. Lizzo has also been at the forefront of the body positivity/body neutrality movement as has openly admitted to her struggles with body image. Now more than ever, it's extremely important to center narratives around women like Lizzo as we are entering a cultural and social reckoning with the aforementioned body image movements and the black lives matter movement, as well as a post #MeToo world. The documentary which has yet to reveal a title is directed by Doug Pray who directed the Seattle grunge documentary Hype! among other bold and impactful projects. The documentary is also produced by Kevin Beisler, Kevin Weaver, Ryan Kroft, and Nicole Rocklin and executively produced by Lizzo herself and her production company Lizzobangers.
 DC Spinoff Centering Around Kite Man Ordered for HBOMax
After the animated series Harley Quinn skyrocketed to popularity, HBOMax realized just how valuable its DC properties could be. The show is the 8th most high-demanded show domestically on the platform. A secondary character and ex-boyfriend to Poison Ivy, Kite Man may not be known among more casual DC fans but he's about to be center stage with the announcement of the new spinoff series Noonan's. Matt Oberg will return to voice Kite Man as he and his comrades make the interesting decision to purchase Noonan's, a shady dive bar in Gotham usually a major gathering place for Gotham's array of criminals. The show will be produced by co-creators of Harley Quinn Justin Halpern, Patrick Schumacker, and Dean Lorey, as well as Kaley Cuoco Harley Quinn's voice actor. Harley Quinn has been renewed for season three and production for Noonan's is set to start soon. 
SNL Star Molly Shannon Just Signed a Major Deal with HBO
Known for her work on SNL, The White Lotus, and most recently her new book Hello Molly!: A Memoir, actress and writer Molly Shannon just signed a first-look deal with HBO. This deal allows HBO to pick up any new projects Shannon works on and might even develop into a new show or film for HBOMax. Though no official details of any new project from Shannon have been released yet, fans of this talented actress are excited to see what's next for her especially now that she's revealed her captivating story to the world. Her memoir follows Shannon in her early years and how a deep and personal family tragedy motivated her to always do her best work in the name of the people who helped shaped her as an actress and overall human being. Hello Molly! recently became a part of the New York Times Best Sellers List, creating even more traction for this prolific and influential star. 
The Latest Fantastic Beasts Film is Coming to HBOMax Later This Month
Fantastic Beasts: The Secret of Dumbledore premiered back in April in theaters worldwide scoring 332 Million dollars at the box office. Though the film did relatively decent at the box office, it only managed to score a 47% on Rotten Tomatoes. The film is the third installment in the Fantastic Beasts series which serves as a prequel to the Harry Potter films. All HP films currently reside on HBOMax and the Fantastic Beasts films are also available to stream. The newest adventure into the wizarding world is arriving on HBOMax at the end of the month on May 30th, 2022. This particular film in the series has been highly anticipated as fans will finally get to learn more about professor Albus Dumbledore and his former relationship with Gellert Grindelwald as well as revisiting Eddie Redmayne's iconic portrayal of Newt Scamander. Jude Law of the Sherlock Holmes duology delivered a new take on Dumbledore in his younger years as well as Mads Mikkelsen who's most known for his work on Hannibal playing the mysterious and conniving Grindelwald.